Our hotel's unique location – right next to Heiligenblut's famous St. Vincent Church – has been our ancestral home since 1642. This is where our forefathers lived and worked as innkeepers, traders, mountain guides and 'Säumer'. Long before the age of tourism, their lives revolved predominantly around agriculture and, of course, the arduous trek over the Hohe Tauern. With the aid of pack-horses, goods were taken back and forth between Salzburg and Venice on this major trading route. The Glocknerwirt in Heiligenblut served as a place of respite, where travellers were able to enjoy a merry get-together and a good night's rest.
When the Grossglockner High-Alpine Road first opened in 1935, the mountaineering village of Heiligenblut also started to attract holiday-makers – and it was not long before the Glocknerwirt became a popular choice for visitors from around the world. To this day, the Glocknerwirt building (which was renovated in the 1960s to the highest standards of the times) takes centre-stage in the village. It now forms a core part of the Nationalpark Lodge Grossglockner. We consciously decided to retain its original character, enabling our guests to sample the unique flair of the Golden Sixties.
The 1970s saw the construction of the Hotel Glocknerhof – which went on to become the Nationalpark Lodge Grossglockner in 2017.
The original Glocknerwirt has weathered all of these refurbishments and expansions, and continues to take pride of place in the village centre of Heiligenblut. Todays' guests can still enjoy the evocative atmosphere of this tradition-steeped location. However, they also benefit from the four-star comforts offered at the Nationalpark Lodge Grossglockner: from our spa area and gourmet cuisine, all the way to our unique Into the Wild outdoor programme. The fact that we keep our prices very reasonable is yet another pleasing advantage.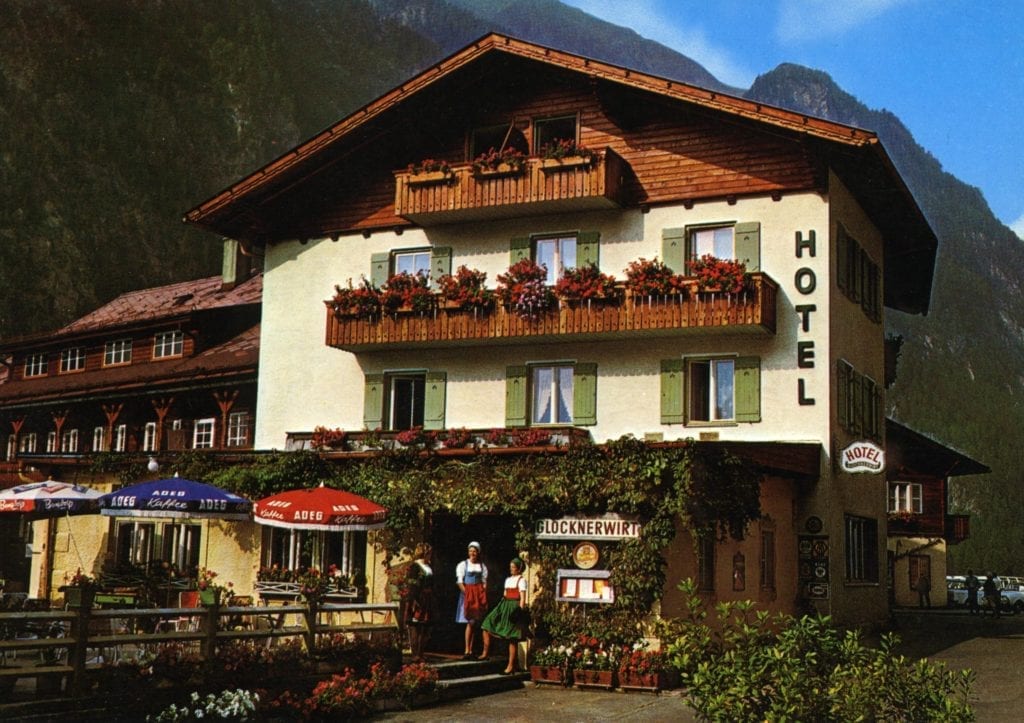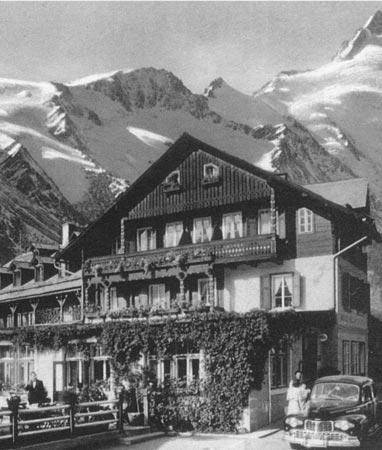 The Glocknerwirt - our Ancestral Home
Running the Glocknerwirt as part of the Nationalpark Lodge Grossglockner fills us with genuine pride. This is a building that has seen a great deal of history, and served as a sanctuary long before terms such as 'stress' or 'pollution' were part of our vocabulary . You might even say that the Glocknerhof embodies the core values that characterise our hotel.
When we opened the Nationalpark Lodge Grossglockner, we consciously decided to take an alternative, more mindful approach. Other parts of the world might get swept up in fast-paced tourism and resource-wasting trends – but our heart lies elsewhere. It is our ambition, and our privilege, to run an exclusive four-star hotel with a refreshingly decelerated atmosphere, and a sense of responsibility that echoes across the generations.
What we offer is not just a fantastic holiday experience, but also a chance to be part of a community that seeks to improve the world, rather than exploit it.